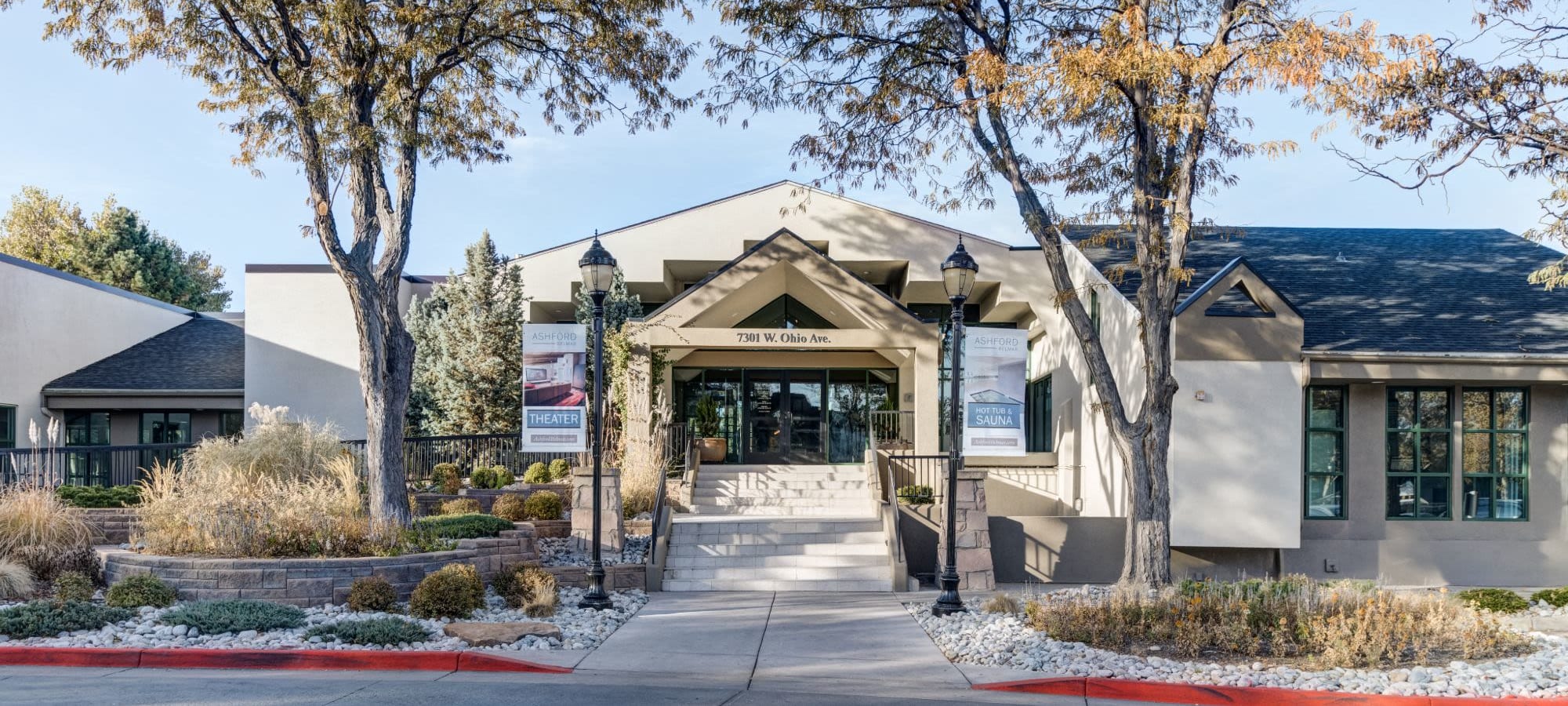 A Perfect Setting


Vibrant Living in Lakewood, Colorado

Designed with a unique vision, Belmar is one of Lakewood's most desirable locales. Situated around a central entertainment plaza, this vibrant open-air district places everything you could want or need close at hand – a free summer concert series, winter ice skating, a creative arts district, national retailers and boutique shops, a movie theater, and a variety of cafes and restaurants. From your new apartment at Ashford Belmar, you can pop over anytime for a sip, a bite, a show, or some shopping.

Recreationalists will love living close to incredible outdoor escapes like William Frederick Hayden Park, Lookout Mountain Park, Red Rocks Park and Amphitheatre, and more. Come discover an exceptional home base at Ashford Belmar.